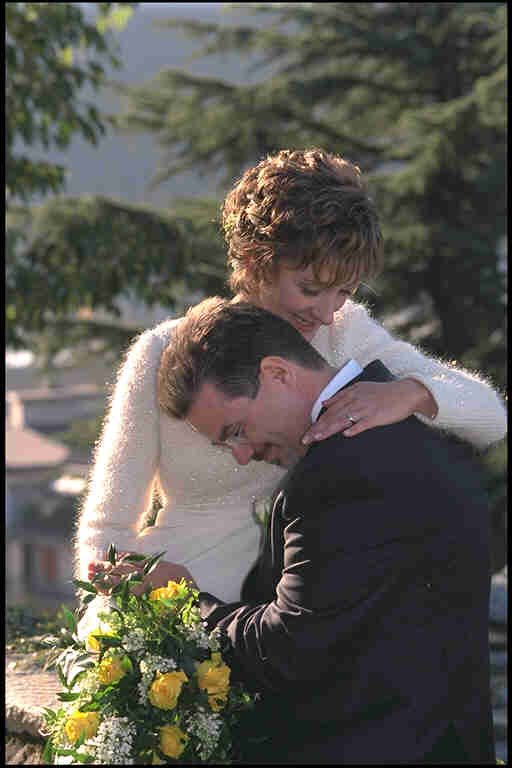 Luciana and Peter
27 November 1999
It was a beautiful, but cold day, when we got married in Borgosesia, Italy. Friends and family came from Italy, the United States, Belgium, Denmark, Germany, and the Netherlands to witness the event and enjoy in the great food and wine!

Our Wedding was held at the Santa Anna church in Borgosesia. The Mass was mostly in Italian, but included passages in English with Lucy saying her vows in English and Peter in Italian.

The reception was held at the Grand Hotel des Iles Borromès in Stresa on Lago Maggiore.